Bask in the healing light
Knoxville's Infrared Sauna
Bask in the healing light
Since the beginning of time, the sun has been a light-giver and life-sustainer. Our existence is deeply connected to the sun. So, how and when did it become the enemy? As people have become more sun-phobic, the powerful, healing benefit of the sun's rays have been largely forgotten. Infrared rays, in particular, provide many healing benefits such as detoxification, the shedding of excess weight, wound healing, and stress relief.
Our Mission

The mission of BASK Infrared Sauna is to bring the sun's ability to rejuvenate and heal to Knoxville and surrounding areas by providing infrared therapy. BASK will reconnect people to nature's healing light.
How can a BASK sweat benefit you?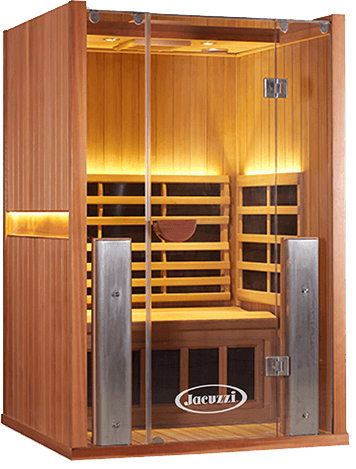 Not All Infrared Saunas Are Equal
BASK Infrared Sauna uses the best in infrared technology, developed by Clearlight and sold in partnership with Jacuzzi. The only infrared sauna to be developed by a doctor, Clearlight saunas are true Full Spectrum infrared saunas, encompassing near, mid and far infrared technologies. They provide 25 times the power of regular infrared saunas, allowing for the deepest penetration and optimal performance. Encased in eco-friendly cedar, Clearlight saunas are shielded to provide the the lowest possible EMF (electromagnetic field) and ELF (extremely low frequency) exposure. Our sauna offers medical grade chromotherapy, a color light therapy which restores balance in the body.
Become Your Own Health Advocate
BASK owner and health guru, Camille Watson encourages you actively pursue health and longevity. One of the many reasons why Camille opened BASK was to bring a technology to her clients and family in Knoxville. "Celebrities and athletes have talked about infrared saunas for years. Sweat sessions are an easy and economical way to boost your health and lose weight. I am so excited to open BASK, and I hope you will take this small step in bettering your health."
relax, detoxify, heal, and *burn up to 600 calories in 30 minutes
*"Effect of Sweating" by Journal of the American Medical Association
A sweat session at BASK leaves me incredibly energized.

I always thought infrared saunas were for celebrities and athletes. I am thrilled that we have access to our very own in Knoxville!

I am my own health advocate. BASK sweats are quick and effective, and allow me to take care of myself despite my busy schedule.